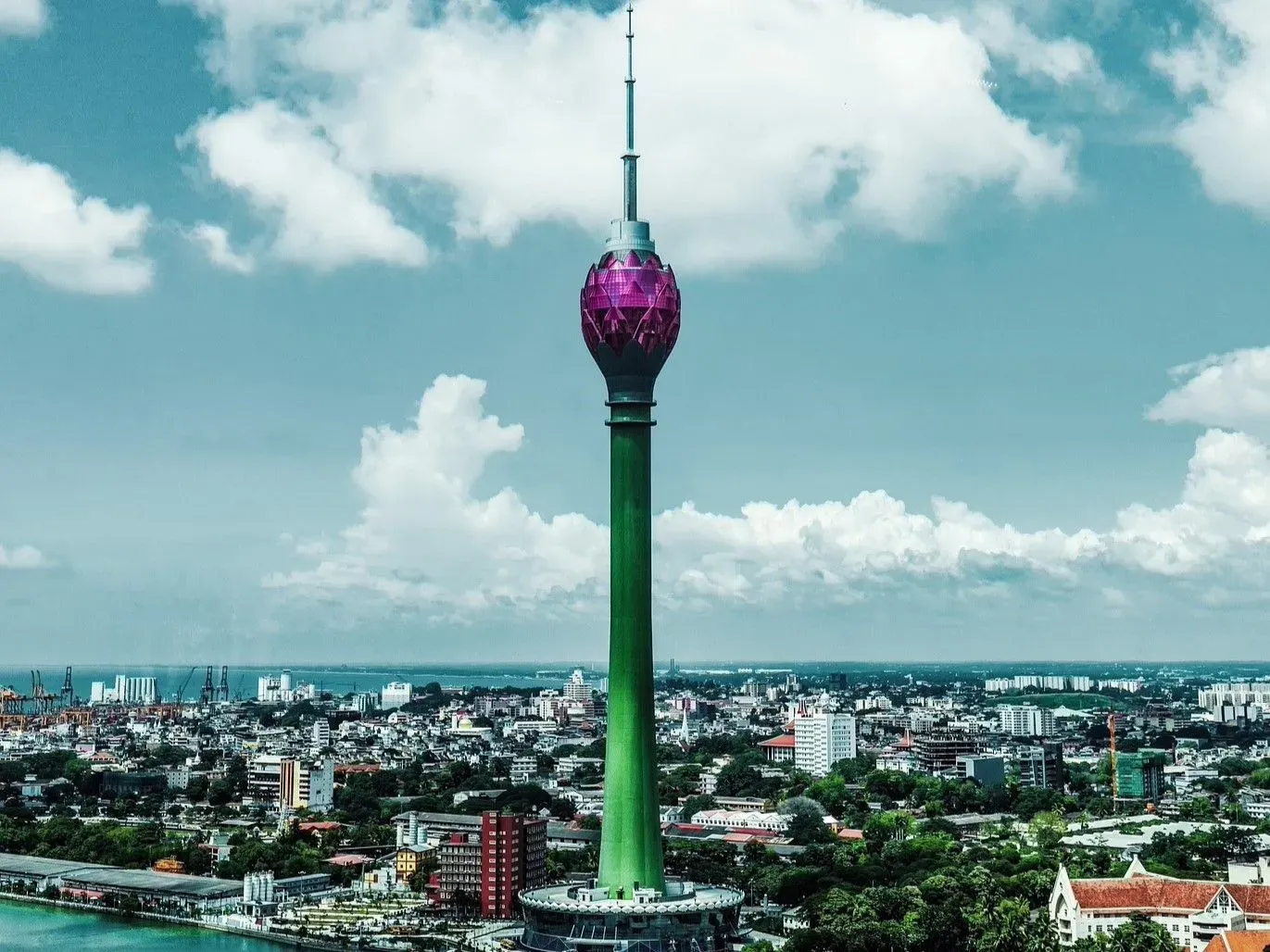 Top 10 things to do in Colombo

Colombo, the largest metropolis of Sri Lanka, is a melting pot of cultures, religions, and history. The city is a blend of old and new, with ancient temples, colonial-era buildings, and modern skyscrapers coexisting in perfect harmony. Here are our recommendations for the top 10 things to do in Colombo.

1. Visit the Gangaramaya Temple
The Gangaramaya Temple is one of Colombo's most prominent Buddhist temples. It is an excellent place to start your cultural journey. The temple is a beautiful combination of Sri Lankan, Thai, Chinese, and Indian architecture. It houses a museum, library, and image house. It houses a museum, library, and image house, which contains a vast collection of Buddha statues. The temple also hosts the annual Navam Perahera, a colorful procession featuring traditional dancers, musicians, and lavishly decorated elephants, held in February each year.
Find out more about the Gangaramaya Temple.

2. Explore the Colombo National Museum
Established in 1877, the National Museum is a must-visit for those interested in Sri Lanka's rich history and culture. The museum features ancient artifacts, royal regalia, and weapons, as well as contemporary art, textiles, and coins. Highlights of the museum include the throne and crown of the last Kandyan king, intricate carvings from ancient temples, and an exquisite collection of traditional Sri Lankan masks.

Learn more about the Colombo National Museum.

3. Take a Stroll in the Galle Face Green
Galle Face Green is a large open park facing the Indian Ocean. It is one of Colombo's most popular places, visited by locals and tourists alike. The park is a great place to relax and take in the sea breeze, and it also offers stunning views of the sunset. In the evenings, the area comes alive with families and couples enjoying picnics, children flying kites, and street vendors selling delicious snacks and refreshments. Galle Face Green is also the venue for various public events and celebrations throughout the year.

Find out more about Galle Face Green.

4. Visit the Independence Memorial Hall
The Independence Memorial Hall is a tribute to Sri Lanka's independence from British rule. The hall, designed in the traditional Sri Lankan architectural style, is surrounded by well-manicured gardens and is an excellent place for a relaxing evening stroll. You can also do many activities here, such as jogging, meditation classes, and yoga programs, all within the peaceful and serene setting of the hall's grounds.

Read more about the Independence Memorial Hall.

5. Explore the Colombo Fort
The Colombo Fort is a historic neighborhood that was once the heart of the colonial city. Today, the fort is home to some of the city's most iconic buildings, including the Old Parliament Building and the Colombo Lighthouse. Visitors can take a guided walking tour of the area to learn more about its rich history and admire the colonial-era architecture that still stands today. The Colombo Fort is also home to several high-end hotels, restaurants, and shopping centers, providing visitors with a charming blend of the old and the new.

6. Explore the Pettah Market
The Pettah Market is one of the busiest and most colorful markets in Colombo. You can wander the crowded alleyways and haggle with vendors for the best prices on their purchases. While at the Pettah Market, don't miss the opportunity to haggle with vendors for the best prices on your purchases. This lively market is also an excellent place to sample some delicious Sri Lankan street food, offering a range of local snacks and dishes to tantalize your taste buds. As you explore the market, make sure to keep an eye out for unique souvenirs to take back home and remind you of your time in Colombo.
Find out all you need to know about the Pettah Market.

7. Visit the Colombo Dutch Museum
The Colombo Dutch Museum is located in the heart of the city and offers a fascinating look into Sri Lanka's Dutch colonial history. Housed in a beautifully restored 17th-century Dutch mansion, the museum features an array of exhibits that provide insight into Dutch colonial life and culture.
As you wander through the museum, you'll encounter maps, paintings, and artifacts from the era, including furniture, ceramics, and weapons. A visit to the Colombo Dutch Museum is a must for history buffs and those interested in learning more about Sri Lanka's colonial past.

8. Experience the Food
Colombo is a food lover's paradise, with a wide range of dining options available. From street food to fine dining restaurants, Colombo offers a diverse array of cuisine to try.
Explore the various neighborhoods and indulge yourself in traditional Sri Lankan dishes and international cuisines. Begin your culinary adventure by trying some authentic Sri Lankan street food, such as "kottu roti," hoppers, or "wade." Aluthkade is a very famous area for street food.
For a more upscale dining experience, visit one of Colombo's many fine dining restaurants, which serve a variety of cuisines, including Indian, Thai, Chinese, and Italian. If you're a seafood lover, don't miss the chance to visit one of the city's beachside restaurants, where you can enjoy freshly caught seafood while taking in stunning ocean views.

9. Visit Mount Lavinia Beach
Mount Lavinia Beach is a popular beach destination just a short drive from Colombo. You can enjoy various activities, including sunbathing, swimming, and trying some delicious seafood. Mount Lavinia has a vibrant nightlife scene, including bars and clubs that offer an ideal atmosphere for socializing.

10. Visit the Viharamahadevi Park
Located close to Independence Memorial Hall, Viharamahadevi Park is Colombo's largest and oldest public park. Named after Queen Viharamahadevi, the mother of the famous Sri Lankan King Dutugemunu, the park is home to various species of trees, colorful flower beds, and beautifully landscaped lawns. It is a popular spot for leisurely walks, picnics, and family outings. The park also features a children's play area, making it an ideal destination for families. The park also has an open-air theatre that hosts many functions and festivals that visitors might be interested in.
Find out all you need to know about Viharamahadevi Park.
---
Colombo is an amazing city that blends history, culture, and modern life. It's a great place to visit for anyone who loves adventure. You can explore the city's fascinating sites, try delicious food, and learn about its interesting past. As you delve into the city's wonders, you'll be mesmerized by its unique beauty and charm.