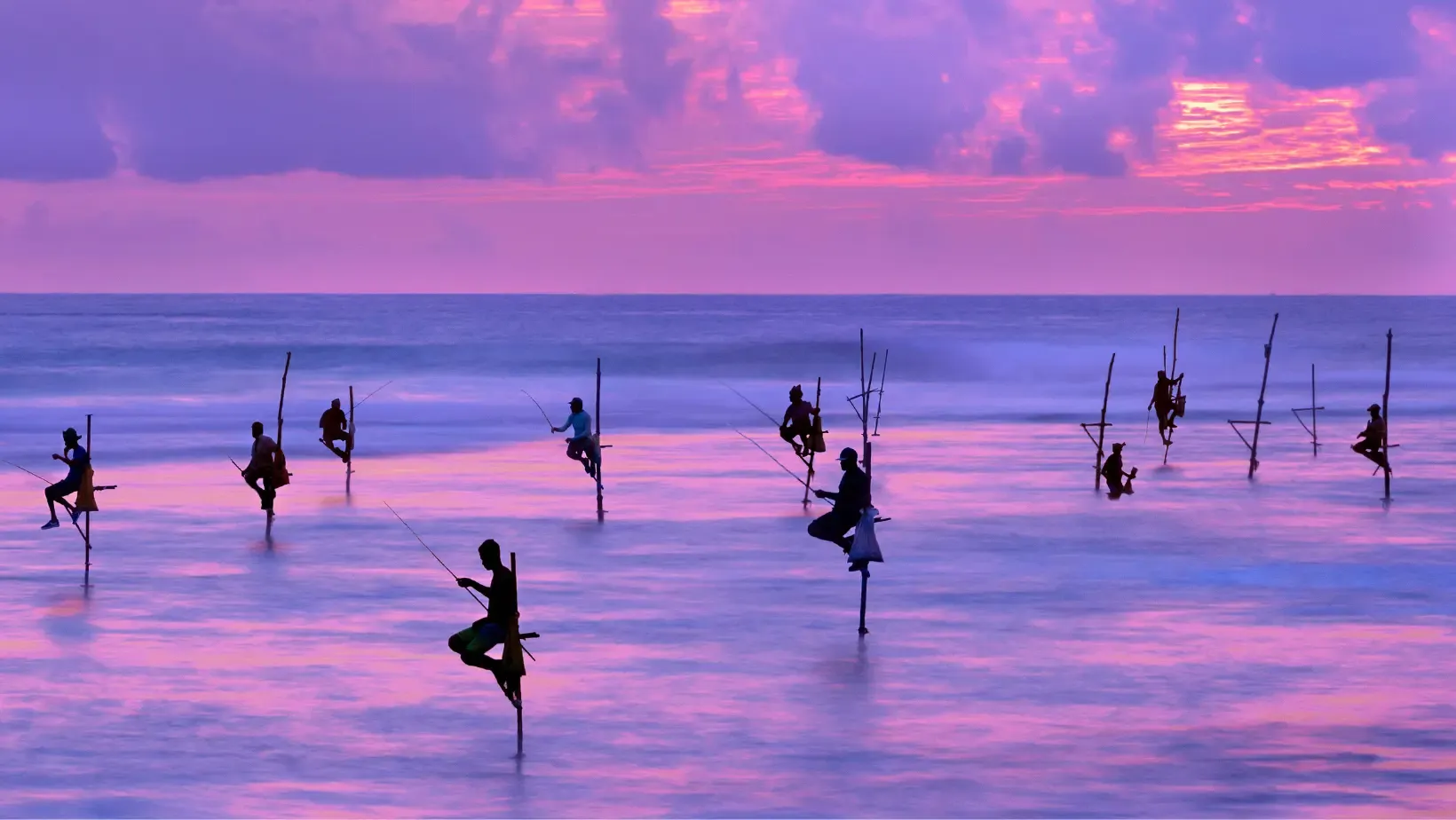 Welcome to Sri Lanka! With its diverse landscapes, rich cultural heritage, and friendly locals, it's no wonder that Sri Lanka is one of the top travel destinations on the planet. From the pristine beaches to the rolling hills of the central highlands to the bustling streets of Colombo, this tropical paradise offers an unforgettable experience to anyone. Let's dive in deeper to explore what this magnificent island has to offer.

Unique Experiences in Sri Lanka
Sri Lanka is home to a wealth of unique experiences that are sure to leave a lasting impression. Take a stroll along the sandy beaches and admire the turquoise waters, or explore the ancient temples and ruins scattered across the country.
Sri Lanka is also home to some of the most breathtaking natural landscapes, including rolling hills, lush jungles, and tea plantations that are sure to take your breath away.
For adventure seekers, the island offers plenty of activities, such as surfing, white-water rafting, hot-air ballooning, and hiking.
And, with its rich wildlife, Sri Lanka is an ideal destination for nature lovers and eco-tourists, offering opportunities to see elephants, leopards, and other rare species in their natural habitats.
Sri Lanka is also known as one of the best countries in the world for whale watching.

Popular Destinations in Sri Lanka
Sri Lanka is a destination with something for everyone, and there are many popular destinations that should be on every traveler's itinerary.
Colombo, the largest city, is a bustling metropolis that is home to a variety of shopping and dining options, as well as historical landmarks and temples. Colombo is rich with plenty of attractions, such as the Independence Memorial Hall, the Viharamahadevi Park, and the National Museum.
Kandy, located in the hill country, is a picturesque city home to the famous Temple of the Tooth, a UNESCO World Heritage Site. Kandy is the ideal base for exploring the surrounding hill country, with easy access to attractions like the nearby Peradeniya Botanical Gardens and the Pinnawala Elephant Orphanage.
Head down South to visit some of the most amazing cities on the whole island. Galle, a charming coastal city known for its beautiful Dutch colonial architecture and ancient fortifications, is home to the wonderous Galle Dutch Fort, a UNESCO World Heritage site. Don't forget to visit nearby coastal towns such as Hikkaduwa, Koggala, Unawatuna, and Mirissa. All these charming towns are famous for their elegant beaches, watersports, and vibrant culture. Mirissa is especially famous for whale-watching.
And, of course, the hill country is a must-visit for its stunning landscapes and tea plantations. The picturesque town of Nuwara Eliya, often referred to as "Little England," is an ideal base for exploring the region. Here, you can tour a tea factory and learn about the production process or embark on a trek to the majestic Horton Plains National Park and or the iconic World's End viewpoint.
Ella, located in the central highlands, is a charming town surrounded by stunning landscapes. It is a popular destination for hiking, with trails leading to breathtaking viewpoints such as Ella Rock and Little Adam's Peak. The Nine Arch Bridge, a colonial-era railway bridge, is another iconic attraction in Ella.
Towards the central area of the country, you'll find ancient kingdoms with magnificent structures and fascinating tales to tell. Sri Lanka's first and second kingdoms, Anuradhapura and Polonnaruwa, are two marvelous cities with many sites of great historical and cultural significance. Dambulla is also another such city with many religious sites. It is also home to the iconic Sigiriya rock fortress.
For nature enthusiasts and wildlife lovers, there are many beautiful national parks, such as Yala, Wilpattu, Udawalawe, and Kumana. These are great for spotting the exquisite wildlife of the country, such as elephants, deer, many different species of birds, and even the elusive Sri Lankan leopard.
Towards the Northern part of the country, you'll come across fascinating cities rich in culture, such as Jaffna. Another prominent city is the coastal town of Trincomalee, with its majestic natural harbor and pristine beaches.

Local Culture
Sri Lanka is a culturally diverse nation that is home to a variety of ethnic and religious groups. The Sinhalese, Tamils, and Moors are the country's largest ethnicities, each with unique customs and traditions.
Sri Lanka's religious landscape is diverse as well, with Buddhism, Christianity, Hinduism, and Islam coexisting harmoniously. This religious mix is evident in the numerous temples, churches, kovils, and mosques that dot the landscape.
Visitors to Sri Lanka will also have the opportunity to experience the country's rich cultural heritage, including its traditional dances, music, and festivals.

Sri Lankan Cuisine
Sri Lankan cuisine is a fusion of various cultural influences and is known for its bold flavors and exotic spices. Must-try dishes include traditional rice and curry, string hoppers, and kottu roti. Visitors will also have the opportunity to try a variety of fresh seafood, including grilled fish and prawns, that are caught off the coast of Sri Lanka.

Accommodation
Sri Lanka offers a range of accommodation options to suit every budget and style. From budget-friendly guesthouses to luxury hotels, travelers will have no trouble finding a place to stay that meets their needs. When booking, be sure to look for properties near the attractions and activities you are interested in that offer comfortable rooms, good service, and a friendly atmosphere.

Transportation
Getting around Sri Lanka is relatively easy, and there are several transportation options to choose from. Buses and trains are the most popular options, while tuk-tuks are a fun and affordable way to get around the city. For longer distances, renting a car or taking a private driver is possible. There are also several air taxi services offering quick transport to the country's most popular destinations.
---
This beautiful island offers travelers a unique blend of natural beauty, cultural richness, and historical significance. Whether you're seeking relaxation, adventure, or cultural immersion, Sri Lanka will not disappoint. Its friendly people, delicious cuisine, and stunning landscapes are sure to captivate your senses and leave you with unforgettable memories.
So, if you're looking for a truly one-of-a-kind travel experience, look no further. This stunning island nation is waiting to be explored, and the only thing left to do is to discover it for yourself...