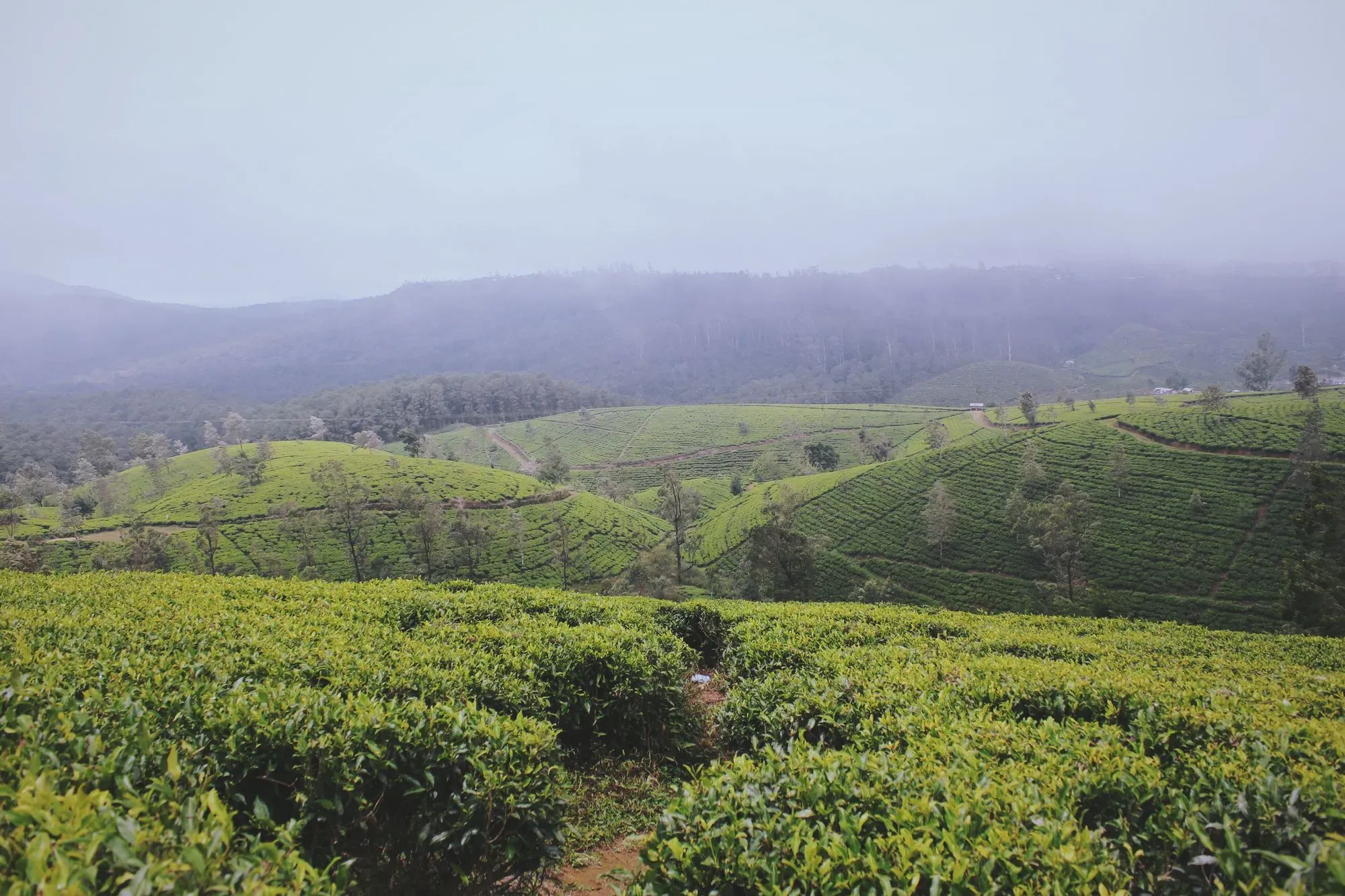 Top 10 things to do in Nuwara Eliya

One of Sri Lanka's most visited travel destinations, Nuwara Eliya, is a charming mountain town rich with colonial history and breathtaking natural beauty. Whether you're seeking adventure, relaxation, or the chance to immerse yourself in local culture, Nuwara Eliya offers everyone a rich tapestry of experiences. In this guide, we have given our recommendations for the Top 10 things to do in Nuwara Eliya.

1. Visit Lake Gregory
Take a scenic stroll around Lake Gregory, a man-made lake in the heart of Nuwara Eliya that offers beautiful views of the surrounding hills and tea plantations. You can engage in many different activities in the water, go for a pony ride, or simply relax on the grassy banks and enjoy a picnic. The lake's picturesque setting makes it a popular spot for photographers, who can capture stunning images of the lake and its surroundings during sunrise and sunset. It is also home to various bird species, providing excellent birdwatching opportunities.
Find out more about Lake Gregory.

2. Explore Victoria Park
This charming public park in the center of Nuwara Eliya is the perfect place to relax and soak up the local atmosphere. With lush lawns, flower beds, and a beautiful lake, it's a peaceful oasis in the midst of the town. The park is a popular destination for families with children. During the peak flowering season from March to May, Victoria Park comes alive with a burst of color as thousands of flowers bloom throughout the park. The park is also a haven for birdwatchers, as numerous bird species, including some endemic to Sri Lanka, can be spotted within its grounds.
Read more about Victoria Park.

3. Check Out the Waterfalls Near Nuwara Eliya
The surrounding hills of Nuwara Eliya are home to several stunning waterfalls, each offering its own unique beauty and charm. Visit the famous Ramboda Falls, the breathtaking Aberdeen Falls or the spectacular St.Clairs Falls to see the power and majesty of nature up close. You are sure to be captivated by their beauty.
While exploring the waterfalls, you can also engage in activities such as swimming, photography, hiking, and picnicking, further enhancing your experience.

4. Visit the Hakgala Botanical Garden
Located just a few kilometers from Nuwara Eliya, this beautiful garden is home to a wide variety of exotic plants, including orchids, ferns, and palm trees. While exploring the vast and diverse Hakgala Botanical Garden, make sure to visit its specialized sections, such as the rose garden, the fernery, and the rock garden, each showcasing a unique aspect of the garden's plant life. You can also see a variety of birds and butterflies.
Read more about Hakgala Botanical Garden.

5. Explore Moon Plains
These vast, open grasslands are home to some of the most dramatic scenery in Sri Lanka. With breathtaking views of the surrounding hills and tea plantations, it's a great place to go hiking or simply relax and take in the scenery. A visit to the Moon Plains is an excellent opportunity to learn about the region's unique ecosystems, as the area serves as a habitat for a variety of native plant and animal species. Guided tours are available, led by experienced naturalists who can help you identify the diverse flora and fauna found in the plains. These tours often include a visit to the Mini World's End, a viewpoint that offers equally breathtaking panoramas of the surrounding landscape.
Learn more about visiting the Moon Plains.

6. Visit the Strawberry Farms in Nuwara Eliya
With its cool climate and rich soil, Nuwara Eliya is famous for its juicy and delicious strawberries. When visiting strawberry farms in Nuwara Eliya, you'll have the chance to learn about the entire strawberry cultivation process, from planting and nurturing the plants to harvesting the ripe fruits. Visit one of the many local farms to pick your own strawberries or try a range of strawberry-based products made on-site, such as jams, preserves, and syrups. Don't forget to bring home some of these mouth-watering treats as souvenirs or gifts for friends and family.
Find out more about the strawberry farms in Nuwara Eliya.

7. Take a Tour of the Tea Plantations
Nuwara Eliya is surrounded by tea plantations. A tour of these sprawling estates is a must-do for anyone visiting the area. You can learn about the history of tea production in Sri Lanka, see how tea is grown, harvested, and processed, and even taste some of the delicious teas produced in the region. When touring the tea plantations of Nuwara Eliya, you'll have the opportunity to visit various tea estates, each with its own unique history, production methods, and tea varieties. Some of these estates have been in operation for over a century and still use traditional techniques for tea cultivation and processing. Make sure to buy some of the region's finest teas directly from the source, ensuring that you're getting the freshest and highest quality products to enjoy back at home or share with loved ones.

8. Explore the Nuwara Eliya Town
Take a stroll around Nuwara Eliya and discover its charming streets and colonial-style buildings. Make sure to pay attention to the details that make this destination so unique. Stop by local shops and markets to sample some delicious food and traditional handicrafts, and admire the quaint architecture of the old homes and buildings. Immerse yourself in the local culture and soak up the atmosphere of this delightful mountain town.
Learn more about the charming town of Nuwara Eliya.

9. Visit the Hindu Temples
There are several Hindu temples in and around Nuwara Eliya, each with its own unique architecture and rich history. Some prominent temples include the 'Seetha Amman Temple' and the 'Shri Bhakta Hanuman Temple.' Take a tour of these sacred sites, admire the intricate carvings and beautiful artwork, and learn about the local Hindu culture.

10. Visit Horton Plains
Just a short drive from Nuwara Eliya lies Horton Plains, a unique and breathtaking national park known for its rolling hills, misty forests, and stunning views. Hike through the park to see its diverse flora and fauna, including exotic birds and rare animals, and admire the breathtaking vistas from its many scenic viewpoints. Don't miss World's End, a sheer cliff that offers a stunning view of the surrounding landscape. A visit to Horton Plains is a must-do for anyone looking to experience the natural beauty of Sri Lanka.
Find out more about the Horton Plains.

---
A trip to Sri Lanka is not complete without a visit to the charming town of Nuwara Eliya. Its stunning landscapes, unique attractions, and rich colonial heritage offer a wealth of opportunities for adventure, relaxation, and cultural immersion. Whether you're traveling with family, friends, or your significant other, Nuwara Eliya is a great place to experience the best of what Sri Lanka has to offer.